Hiking the 46 High Peaks in the Adirondacks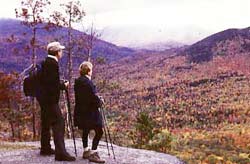 Adirondack Hikers
Photo courtesy of Jim Grant
The High Peaks Region is famous for its magnificant 46 peaks including Mt. Marcy, the highest peak in New york State, with an elevation of 5344' .The 46 peaks include the following mountains (listed in order of height):
Mt. Marcy, Algonquin Peak, Mt. Haystack, Mt. Skylight, Whiteface Mtn,Dix Mtn. , Gray Peak, Iroquois Peak , Basin Mtn., Gothics, Mt. Colden, Giant Mtn., Nippletop, Santanoni Peak, Mt. Redfield, Wright Peak, Saddleback Mtn., Panther Peak, Tabletop Mtn., Rocky Peak Ridge, Macomb Mtn., Armstrong Mtn. ,Hough Peak, Seward Mtn., Mt. Marshall, Allen Mtn., Big Slide Mtn., Esther Mtn. , Upper Wolfjaw, Lower Wolfjaw , Street Mtn., Phelps Mtn., Mt. Donaldson, Seymour Mtn., Sawteeth, Cascade Mtn., South Dix, Porter Mtn., Mt. Colvin, Mt. Emmons, Dial Mtn., East Dix, Blake, Cliff Mtn., Nye Mtn., and Couchsachraga Peak.



Adirondack Trail Guide and Hiking Resource Center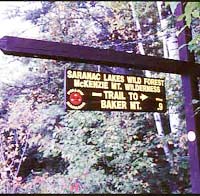 Have children? Please visit Adirondack Kids and check out their Hiking Trails. Hikes the whole family can take! To find places to set up camp, check out camping the summer Sports section.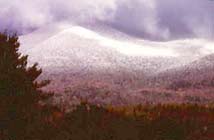 Photo courtesy of Jim Grant

Current Adirondack weather and mountain forecasts for hikers and climbers
click here
Emergency Regulations Adopted For High Peaks Wilderness Area
New York State DEC
click here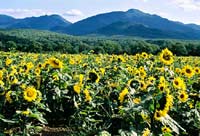 We invite you to visit our gallery of Adirondack High Peaks photos by
outdoor photographers Carl Heilman and Frank Houck.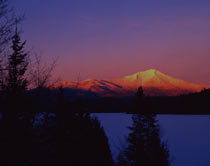 Click here for a list of the 46 Peaks

Adirondack Hiking Resources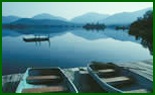 Elk Lake Lodge
Elk Lake Road, North Hudson, NY
Phone:518-532-7616
Email: info@elklakelodge.com
Described by National Geographic as "the jewel of the Adirondacks," Elk Lake is a 12,000-acre wilderness resort in the heart of the High Peaks. 40 miles of private trails, two lakes offering canoeing, swimming and fishing for trout or landlocked salmon. Turn-of-the-century lodge and private cottages. Note: Rates are per person, per night, Modified American Plan with Dinner and Breakfast included.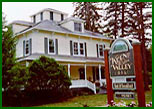 Keene Valley Lodge
Route 73, PO Box 701, Keene Valley,NY 12944
Phone: 518-576-2003
Historic 7 room (most with private baths) Bed & Breakfast located in the center of the High Peaks village of Keene Valley. Convenient to Great Range trailheads, rock and ice climbing, cross country skiing locally as well as restaurants and shops.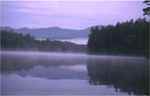 Lapland Lake Vacation Center
139 Lapland Lake Rd, Northville (Town of Benson), NY 12134 518-863-4974 E-mail: vacation@laplandlake.com Adirondack Splendor, Finnish Hospitality for 25 years! Four-season vacation center conveniently located in the southern Adirondacks. Ten immaculate tupas (cottages) with up to four bedrooms, living room, fully equipped kitchen, bath, woodstove, electric heat. Pristine springfed lake with sandy beach. Swim, fish, canoe. 50km private trails for hiking, mountain biking. Nationally recognized X-C ski center owned and operated by Olympian Olavi Hirvonen and his family. PSIA lessons, rentals. Snowshoe, tube, ice-skate, kicksled. Restaurant open December-March. Authentic Finnish sauna. Domesticated reindeer! (photo by Jeff Nadler)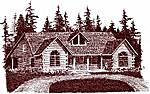 PACKBASKET ADVENTURES
P.O. Box 136 12 South Shore Rd. Ext. Wanakena, NY 13695 Ph/Fax: (315) 848-3488
email:info@packbasketadventures.com
The base for Packbasket Adventures is our lodge, located on the fabled Oswegatchie River, famous for its scenic beauty, remote wildness and fine sport. The river flows through Wanakena into Cranberry Lake, which has 40 of its 55 miles of shoreline State protected and waiting to be explored. Our newly constructed lodge consists of 4 bedrooms with private baths. Each room is finely appointed in the lodge style, making for a cozy return at the end of the day's adventure.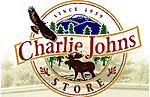 Charlie Johns Store Visit Charlie Johns store at The Four Corners in Speculator, NY. In addition to a full-service supermarket we stock a variety of camping and hiking supplies, including: sleeping bags, tents, repair parts, Coleman fuel, folding chairs, ponchos, air mattresses and much more! For more information visit our website at www.charliejohns.com. Online you can purchase over 300 titles of books on the Adirondacks and wilderness as well as camping and hiking trail guides with FREE SHIPPING! While online click the True Value banner to shop direct from the True Value warehouse where thousands of items, tips, projects, and advice are available right from the source!


The Mountaineer
Route 73, Box 66, Keene Valley, New York 12943 - (518) 576-2281

Kindred Spirits Adirondack Outfitters- Olmstedville, NY 12857 - 1-800-799-HIKE(4453)

Adirondack Hiking Clubs
Adirondack Mountain Club- Lake George, NY 12845 - (518) 668-4447

Appalachian Mountain Club- 5 Tudor Court, New York, NY

Finger Lakes Trail Conference- New York - (716) 288-7191

Adirondack Hiking Guides
Bear Cub Adventures
30 Bear Cub Road, Lake Placid, NY 12946 - (518) 523-4339
Offering Outdoor Guided Adventures and Skills Instruction; Hiking Trips, Wilderness Canoe Trips, Canoe & Kayak Instruction, Family Fishing Trips, and so much more.
Tahawus Limited
P.O. Box 424, Lake Placid, NY 12946 - (518) 891-4334
Tahawus Guide Services offers traditional outdoor adventures for people of all ages, regardless of ability level or physical condition. Based on the legendary guide services of the late 1800's, the guides of Tahawus are experienced outdoor professionals who will delight you with the natural history and lore of the Adirondacks. Offering Hiking, Fly Fishing, Canoe and Fishing trips, Mountaineering, Ski Tours, and so much more.

All Seasons Outfitters- Saranac Lake, NY - (518) 891-6159

Birchbark Tours- Saranac Lake, NY - (518) 891-5704

Blue Mountain Outfitters - Blue Mountain Lake, NY - (518) 352-7306

Trailhead Adventure Treks - Northville, NY - (518) 863-2198

Touraid Travel Outdoor Adventures- Plattsburgh, NY - (518) 563-5605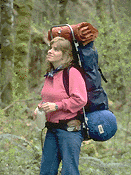 Adirondack Lodging for Hikers
Trail's End Hikers/Skiers Lodge HC01 Box 103, Keene Valley, New York 12943 - (518) 576-9860 or 800-281-9860
A romantic 1902 Adirondack lodge nestled in New York's Keene Valley amid soaring mountain peaks. This rustic, romantic, and secluded bed & breakfast inn is ideally located for all season activities as Hiking, canoeing, fishing, whitewater, bicycling, horseback riding, golf, tennis, swimming, bird watching, rock climbing, and more.
BACK TO THE TOP

Calendar of Events | Vacation Rentals | Real Estate | Lodging & Accomodations
Dining | Summer Sports | Winter Sports | Arts & Crafts | Attractions
Shopping | Adirondack Kids | Adirondack Lifestyles | Education
Business Profiles | Community Links | Business Directory | Classifieds
Adirondack History | Bulletin Board | Chat Room | Guestbook Comments | Return Home



New York State & Vermont
Travel Guide Network

We invite you to visit one of the largest and most comprehensive award winning travel networks in New York State
& neighboring Vermont .
Choose your visitor guide by clicking on any one of the links below!

Adirondacks.com | AdirondackRealEstate.com | AdirondackRentals.com |GlensFalls.com | LakePlacidNY.com | SaranacLakeNewYork.com | Saratoga-NewYork.com | Upstate-NewYork.com | LakeChamplainValley.com | Burlington-Vermont.com | ThousandIslandsNewYork.com | MaloneNY.com | NorthCreekNY.com | WestportNewYork.com | CliftonParkNewYork.com |
Albany-New-York.com | Troy-NewYork.com | Utica-NewYork.com | Rome-NewYork.com | WarrensburgNewYork.com | Potsdam-NewYork.com | AdirondackHighPeaks.com | Canton-NewYork.com | Massena-NewYork.com | Plattsburgh-NewYork.com | LakePlacid-NewYork.com | GlensFalls.net | SchroonLakeNewYork.com | KeeneNY.com | KeeneValleyNY.com | ChestertownNY.com | GlensFallsNY.com | TiconderogaNewYork.com | TheChamplainValley.com | Champlain-Valley.com | ChamplainValleyRegion.com |
ChamplainValley.net | SaratogaSpringsRegion.com | Watertown-NewYork.com |
SaranacLakeNY.com | HighPeaksWilderness.com | VisitUpStateNewYork.com | VermontTravelGuides.com | Burlington-Vermont.com | StAlbans-Vermont.com | Rutland-Vermont.com | Middlebury-Vermont.com | Montpelier-Vermont.com |
Bennington-Vermont.com | Brattleboro-Vermont.com | NewYorkSkiing.com |
New YorkHiking.com | AdirondackHiking.com | AdirondackFishing.com |
AdirondackCamping.com | AdirondackSkiing.com | LakePlacidSports.com | LakePlacidSkiing.com | SaratogaSpringsRegion.com | SaratogaInns.com
| SaratogaHotels.com | SaratogaAttractions.com | SaratogaSpringsDining.com |
SaratogaSpringsLodging.com | SaratogaSpringsRestaurants.com |
SaratogaDirectory.Com | LakePlacidNY.com | LakePlacidHotels.com |
LakePlacidShopping.com | LakePlacidRestaurants.com | LakePlacidInns.com |
LakePlacidDining.com | LakePlacidResorts.com | LakePlacidSports.com | LakePlacidSkiing.com | LakePlacidHockey.com | LakePlacidSchools.com | OldForge-NewYork.com | AdirondackRestaurants.com
AdirondackWeddings.com | AdirondackCamping.com | AdirondackFishing.com |
AdirondackShopping.com | AdirondackLodging.com | AdirondackHotels.com
| AdirondackDining.com | AdirondackSkiing.com | AdirondackWeather.com
| AdirondackCrafts.com | VillageofLakeGeorge.com | DiscoverLakeGeorge.com |
Lake-George-NewYork.com | LakeGeorgeClassifieds