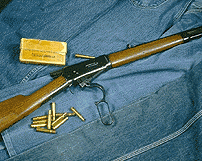 Get the inside scoop on the best places to go hunting, where to stay, who the local experts are and where to buy the best equipment.
P.S. If you've got a secret spot you'd like to share, let us know.
If you want to keep it a secret, we understand.

Hunting Licenses
Small Game license is required for everyone over the age of12 and large game license is required by everyone over the age of 16. Everyone must be licensed to trap and first timers must take the NYS Trapping Training program. Bow Hunters must complete a training course before they can receive their license. All first time hunters must also complete a 10 hour hunter saftey course offered by certified volunteers. Check your area below to see when the next training course is being offered.
Stony Brook, Region 1
Strony Brook, NY
516-444-0273

Ray Brook - Region 5
Ray Brook, NY
518-897-1200

Warrensburg
Warrensburg, NY
518-623-3671

Watertown - Region 6
Watertown, NY
315-785-2261

Utica
Utica, NY
315-793-2554

Schenectady
Schnectady, NY
518-357-2234
Other places to obtain a license is with the Town's Outfitters and Sport Shops.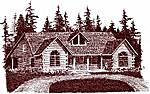 PACKBASKET ADVENTURES
P.O. Box 136 12 South Shore Rd. Ext. Wanakena, NY 13695 Ph/Fax: (315) 848-3488
email:info@packbasketadventures.com
The base for Packbasket Adventures is our lodge, located on the fabled Oswegatchie River, famous for its scenic beauty, remote wildness and fine sport. The river flows through Wanakena into Cranberry Lake, which has 40 of its 55 miles of shoreline State protected and waiting to be explored. Our newly constructed lodge consists of 4 bedrooms with private baths. Each room is finely appointed in the lodge style, making for a cozy return at the end of the day's adventure.

Calendar of Events |  Vacation Rentals |  Real Estate |  Lodging & Accomodations
Dining |  Summer Sports |  Winter Sports |  Arts & Crafts |  Attractions |  Shopping
Adirondack Kids |  Adirondack Lifestyles |  Business Profiles |  Business Directory |  Classifieds
Meet Our Sponsors |  Adirondack History |  Chat Room |  Return Home
BACK TO THE TOP

adirondacks, new york guide, adirondack mountains, Lake Placid, NY, lake placid resources, restaurants, real estate, lodgings, accomodations, canoeing, new york fishing, NY hiking, skiing, biking, ski, snow, attractions, events, New York Businesses
adirondacks, new york guide, adirondack mountains, Lake Placid, NY, lake placid
resources, restaurants, real estate, waterfront properties, vacation rentals, Saranac lake,
NY, Lake Placid, Tupper Lake, Old Forge, Hamilton, Essex County, Franklin County,
lodgings, accomodations, canoeing, hiking, skiing, biking, ski, snow, fall foliage, fly fishing,
trout, bass, hunting, dining, dog sledding, snowmobiling, snowshoeing, Cross Country Skiing, Telemarking, Mountaineering, 46 peaks, White Mountains,
High Peak Mountains, Kids, children, family, families, travel, tourism, Motels, Bed and Break fast,
Country Inns, Adirondack Guides, attractions, events, New York Businesses