Hold your wedding or special occasion in the beautiful Adirondacks! The colorful sunsets over the mountains and pristine lakes help make any wedding or special occasion more memorable.
The area has professionals that can help you with all of your wedding needs, from the flowers, photos, formal ware, reception location, and preparing the feast of a lifetime.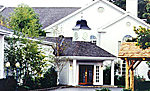 Copperfield Inn -An Adirondack Resort
307 Main St. North Creek, NY 12853 Phone: (518) 251-2500
The Copperfield Inn, where Adirondack Adventures meet Four Diamond European charm. In the winter our complimentary shuttle service will whisk you downhill and x-c skiing at near by Gore Mountain. In the summer and fall, tackle the great outdoors with the thrills of whitewater rafting, hiking, mountain biking and much more... Pamper youself in our sumptuous health club and spa. Return to plush, individually appointed guest rooms and luxury suites with marble baths. Your wedding happens once in a lifetime. Whether you're dreaming of an outdoor garden cocktail party, complete with floating flowers in the pool, or an elegant reception in the Grand Terrace Ballroom filled with flowers and candles, we will happily make your dream come true. We understand that this is not just any day. It is your day. A day to remember for the rest of your life. Come experience it all!





Lake Placid Resort/Holiday Inn -1 Olympic Drive Lake Placid, NY 518-523-2556 or 800-874-1980 weddings@lpresort.com Celebrate your wedding vows in a spectacular mountain setting at the Lake Placid Resort. Your reception at our resort will be the epitome of an Adirondack wedding with our open-beamed ceiling, a massive stone fireplace, magnificent antler chandeliers and sweeping views of the High Peaks.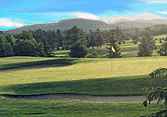 Westport Country Club
PO Box 469, Liberty Street, Westport, NY 12993 Ph: 518 962-4470 or 800 600-6655 Fax: 518 962-8338 Email: mail@westportcountryclub.com
Championship caliber "Parklands" golf on the shores of Lake Champlain in the heart of the Town of Westport New York. 106 year old parklands course. The finest conditioned course in the Adirondacks.For over 100 years now, golfers have come by train, sailboat, paddle-wheeler and carriage to relax and enjoy great Adirondack golf, simple hospitality and the unspoiled scenery of the mountains.







We also invite you to visit our sister site :


43 Broadway
Saranac Lake, New York 12983
Phone: 518-891-3745 Fax: 518-891-3768
E-Mail: AdirondacksOnline.com
This website is owned and operated by
adirondacksonline.com internet publishing group.
For advertising and editorial content,
please contact Rob Grant;
adirondacks.com reserves the right to reject,
modify or cancel any advertising at its sole discretion.
© AdirondacksOnline.com - all rights reserved
adirondacks, new york guide, adirondack mountains, Lake Placid, NY, lake placid resources, restaurants, real estate, lodgings, accomodations, canoeing, new york fishing, NY hiking, skiing, biking, ski, snow, attractions, events, New York Businesses