Saranac Village at Will Rogers is a seventy-five unit senior community created especially for people who relish self-reliance, independence and excellent service.

Click here to learn more about retiring in the Adirondacks!
---
Retiring in Saranac Lake, New York

Saranac Lake is ranked the #1 small town in New York State.


Before Saranac Lake was incorporated as a village in 1892, it was already famous for its natural beauty and the experienced guides who took visitors on fishing and hunting trips in this part of the Adirondack Park.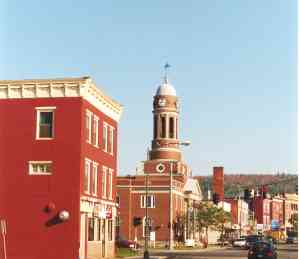 The fact that the Saranac Lake of today is a vibrant, desirable community has not gone unnoticed on a national level. In 1995, Saranac Lake was ranked #1 out of all the small towns in New York State and 11th in the entire United States in the book, The 100 Best Small Towns in America by Norman Crampton. The author cited Saranac Lake's investments in education, healthcare and community spirit. In 1998 the National Civic League bestowed All-America City status on Saranac Lake.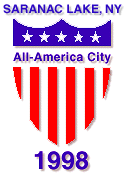 The August 1996 issue of Men's Journal listed Saranac Lake as one of "America's 25 Coolest Mountain Towns." The article listed Saranac lake as a paradise for both hiker and canoeist.
One of the high points of the year in Saranac Lake is the Winter Carnival held the first week in February. The Ice Palace,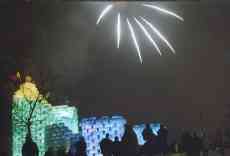 the center of this event, is built a one-mile walk away from Saranac Village at Will Rogers. The palace is constructed from blocks cut from frozen Lake Flower. The Winter Carnival Celebrations even include a parade.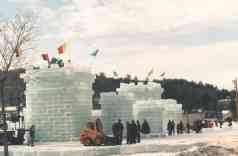 In the summer the Village of Saranac Lake offers free concerts in the park.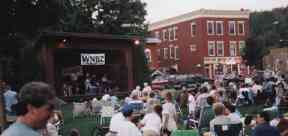 North Country Community College located in Saranac Lake and Paul Smith's College just outside of the village offer community members the opportunity to take advantage of life long learning opportunities. An arrangement with NCCC allows Saranac Village at Will Rogers residents to audit any class they offer free of charge.
---
Looking for a retirement home in the Adirondacks?
click here


---

43 Broadway
Saranac Lake, New York 12983
Phone: 518-891-3745 Fax: 518-891-3768
E-Mail: AdirondacksOnline.com
This website is owned and operated by
adirondacksonline.com internet publishing group.
For advertising and editorial content,
please contact Rob Grant;
adirondacks.com reserves the right to reject,
modify or cancel any advertising at its sole discretion.
© AdirondacksOnline.com - all rights reserved
adirondacks, New York Travel, adirondack mountaiwebWe site design by Rainns, Lake Placid, NY, lake placid resource