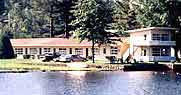 Adirondack Motel
23 Lake Flower Ave, Saranac Lake, NY 12983
Phone: (518) 891-2116 · (800) 416-0117
email: info@adirondackmotel.com "I've travelled all over and I have to say, your rooms are spotless" said Mr Franz in October, 2002 when he stayed with us. After you've relaxed on Lake Flower, and spent a comfy evening in your AAA approved room, the "Muffin Man" offers you his famous continential breakfast. Guests say our web site is a must. so take a look and come on up. The Adirondack calls your name!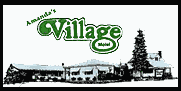 Amanda's Village Motel
185 River Street , Route 86, Saranac Lake
New York 12983
phone: 518-891-0922 or 1-800-803-6170
FAX: 518-891-3791
Amanda's Village Motel is open year-round and offers lodging directly across from beautiful Lake Flower, within walking distance of the Saranac Lake shopping district. We are located on River Street, opposite the park, which is a great place to enjoy the beauty of the lake and where there are also public boat launches. You will find numerous restaurants, unique shops, churches, and a host of entertaining activities here. Pets welcome!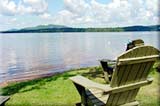 Hohmeyer's Lake Clear Lodge - 518-891-1489
email: TheLodge@Northnet.org
Junction Routes 186 & 30 Lake Clear, New York 12945
The Lodge at Lake Clear offers a wide variety of accommodations to suit every taste. Relax and enjoy the great outdoors in comfort and style! Choose from our Adirondack Chalets & Cozy Cottages, Lakeview Suites or Residences. Many of our accommodations have fireplaces, kitchens and double jacuzzi baths. The Lodge's 25 acres offer our guests complete privacy on the shores of pristine Lake Clear. Visit our Adirondack/German Dining Room and Bierkeller, where a cozy fire, European Family Heirlooms and Adirondack artifact blend with the Pioneer Spirit of the Adirondacks. The Lodge is located just 8 miles from Saranac Lake, rated #1 Small Town in New York and 20 miles from the Olympic Village of Lake Placid and Tupper Lake.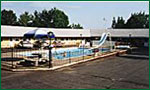 Tupper Lake Motel
259 Park Street, Tupper Lake, NY 12986 - (518) 359-3381 - (800) 944-3585 - Fax (518) 359-8549
Rest and Relax at The Tupper Lake Motel. We offer the Finest Accommodations along with a Swimming Pool, Continental Bed and Breakfast, In-room Coffee Machines, Refrigerators, HBO Movies, Cable TV, In room phone with separate connection for computer modem connection, Fax Service. Nearby are many attractions along with boating, fishing, hiking, skiing and so much more!Room packages available for Canoeing, Horseback Riding, Snowmobiling, Skiing, Golfing, and so much more!

Adirondack Motel
248 Lake Flower Avenue
Saranac Lake
(800) 416-0117 or (518) 891-2116


Charlie's Inn, Inc.
P.O. Box 301
Lake Clear, NY 12945
(518) 891-1461


Crossroads Motel
Main Street
Moira
800-433-XRDS/(518) 529-7372


Dreamland Motel (Apr. 1 to Nov. 30)
4057 State Route 11
Malone, NY 12953
(518) 483-1806

Econo Lodge
227 West Main Street
Malone, NY 12953
(800) 607-7449 or (518) 483-0500

Gate Way Motel
14413 State Route 30
Malone, NY 12953
(800) 551-0611 or (518) 483-4200

Great View Motel
2233 Route 37
Fort Covington, NY 12937
(518) 358-9971

Hohmeyer's Lake Clear Lodge
6319 State Route 30
Lake Clear, NY 12945
(800) 442-2356 or (518) 891-1489


Lake Flower Inn
15 Lake Flower Avenue
Saranac Lake, NY 12983
(888) 628-8900 or (518) 891-2310

Lakeside Motel
256 Lake Flower Avenue
Saranac Lake, NY 12983
(518) 891-4333

Lakeview Motel
36 Demars Boulevard
Tupper Lake, NY 12986
(518) 359-2778

Northbrook Lodge
P.O. Box 246
Paul Smiths, NY 12970
(518) 327-3379


Park Motel
336 Park Street
Tupper Lake, NY 12986
(800) 382-3603 or (518) 359-3600

Pine Terrace Motel
1616 State Route 30
Tupper Lake, NY
(518) 359-9258

Red Tavern
P.O. Box 2
St. Regis Falls, NY
(518) 483-5570/6513/3623

Red Top Inn
1563 State Route 30
Tupper Lake, NY 12986
(518) 359-9209

Roe's Cottage
1 Little Wolf Road
Tupper Lake, NY 12986
(518) 899-2265


The Park Street Inn
16 Park Street
Malone, NY 12953
(518) 483-9346


Timber Lodge Motel
1472 State Route 30
Tupper Lake, NY 12986
(518) 359-2320


Top Notch Motel
311 Park Street
Tupper Lake, NY 12986
(518) 359-3528


Yemasee Lodge
Onchiota, NY 12989
(518) 563-9516




Great View Motel - (no web site available)
LAKE CLEAR, NY
Hohmeyer's Lake Clear Lodge - Junction Routes 186 & 30 Lake Clear, New York 12945 phone:518-891-1489
MALONE, NY
Clark's Motel - (no web site available)
Dreamland Motel -(no web site available)
Econo Lodge - (no web site available)
Flanagan Hotel - (no web site available)
Four Seasons Motel - (no web site available)
Gateway Motel - (no web site available)
Sunset Motel -(no web site available)
Super 8 Motel at JONS - (no web site available)
MOIRA, NY
The Crossroads Resort - (no web site available)
PAUL SMITHS, NY
Northbrook Lodge - (no web site available)
SARANAC LAKE, NY
Adirondack Motel 23 Lake Flower Ave, Saranac Lake, NY 12983
Phone: (518) 891-2116 · (800) 416-0117
Amanda's Village Motel 185 River Street , Route 86, Saranac Lake
New York 12983 phone: 518-891-0922 or 1-800-803-6170
Burke's Lake Flower Motel - (no web site available)
Flint's Motel - (no web site available)
Gauthier's Saranac Lake Motor Inn -(no web site available)
Hotel Saranac of Paul Smith's College - (no web site available)
Lakeside Motel -(no web site available)
The Point -(no web site available)

Sara-Placid Motor Inn -(no web site available)
Silver Spruce Motel -(no web site available)
TUPPER LAKE, NY
Alpine Motel - (no web site available)
Faust Motel - (no web site available)
Lakeview Motel - (no web site available)
Maple Leaf Inn - (no web site available)
Mt. Morris View Motel - (no web site available)
Park Motel - (no web site available)
Pat & Bob's Motel & Cabins - (no web site available)
Pine Terrace Motel & Resort - (no web site available)
Red Top Inn - (no web site available)
Shaheen's Motel- (no web site available)
Sunset Park Motel - (no web site available)
Timberlodge Motel - (no web site available)
Tupper Lake Motel
259 Park Street, Tupper Lake, NY 12986 - (518) 359-3381 - (800) 944-3585
Waukesha Motel - (no web site available)