FEATURED LISTINGS





Adirondack Craft Center
93 Saranac Avenue Lake Placid, NY 12946 Phone: (518) 523-2062 Fax: (518) 523-1357
Founded in 1986 as an outlet for handcrafted products by Adirondack regional artisans, the Adirondack Craft Center now features unique gift and craftware from over 300 local, regional, and national producers.

Thistle Hill Pottery
95 Powder Horn Glen Rd Montpelier VT 05602 Tel:802-223-8926
- We make handmade functional stoneware serving pieces, dinnerware, vases, lamps and more. The stoneware of Thistle Hill Pottery is created with the functional tradition of the old folk potteries in mind. Each piece is designed for a specific functional use, as well as being pleasing to the eye. A full line of dinnerware, serving pieces, vases and lamps is available.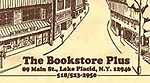 Bookstore Plus
89 Main Street Lake Placid NY 12946 518-523-2950 Web site: Located in the heart of the Adirondack Mountains, The Bookstore Plus is an independent Booksense™ Bookstore. For over 25 years we have taken great pride in providing not only the latest best sellers, but a wide array of artist, office, stationery, and music supplies as well. We are your hometown bookstore and so much more!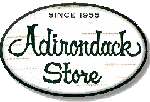 Adirondack Store
52 Broadway, Saranac Lake, New York 12983 Phone: 518-891-3745
The Adirondacks evoke the essence of the North Woods: deep forest colors, birch bark textures. the scent of pine and cool, fresh air. Our Adirondack Collection embodies this feeling with gifts, home accessories and rustic furniture that are a blending of rustic elegance, whimsical function and North Country tradition. All items in our Adirondack Collection are from the Adirondack Store


A Village Quilter - 117 W. Main St, Richmond, VT 05477, 802-434-4272
Adirondack Chandler - Slow Burning Hand Dipped Candles
Adirondack Chandler llc - Adirondack chandler produces slow burning, hand dipped taper candles here in the Adirondacks on the shores or Lake Champlain in Essex NY
Adirondak Chainsaw Carvin - Located in the North Country Region of Upstate New York.
Apple Mountain & Kiss The Cook - 30 Church Streeet 802-658-6452
Artisans Hand - 89 Main Street (at City Center) Montpelier, VT 05602 802-229-9492
Arts & Crafts Gallery - 54 Tay-Con Dr, East Montpelier VT 05602, (802)223-2294
Backcountry Threads - Essex Junction, VT 05452, 802-872-7855
Ball Card Company - 187 West Street 802-773-7608
Barb's Alterations & Craft Shoppe - 23 Halsey Ct.

Baseball Cards & Comics Inc - 38 Wales Street 800-974-6212
Big House, Little House-Dollhouses and Miniatures - A complete line of quality dollhouses, dollhouse kits, and miniature accessories. "Everything for your little house from our big house".
Big House-Little House - 28 Pleasant Rd, Randolph, VT 05060, 888-680-1167
Bissell Fine Woodworking - I operate a small woodworking shop in Putney, Vermont and have been designing and making furniture one piece at a time since 1982. Over the years I have developed a line of Shaker furniture.
Blue Plate Ceramics Cafe - 119 College Street Burlington, VT 05401, 802-652-0102
Bob and John's Vermont Mercantile - Vermont products, crafts, gifts, foods and specialty items.


Brett Falcon, Custom Sawing - 500 River Rd.
Brooksville Tool Company - Our customers love the racing collectibles, racing apparel and calendars we offer.
Burlington Fabric Company - 404 Pine St, Burlington, VT 05401, 802-660-3438
Clay by Campbell - All my pottery is designed and handcrafted in my studio here in Vermont
CRAFTPRODUCERS - serving the New England arts community over 25 years.
Crafty Lady Creations - 129 Flat Rock Rd.
Creeley's Custom Woodworking - 37 Conant Square 802-247-0115
Designer's Fabric Corner - 76 Hegeman Ave, Colchester, VT 05446, 802-655-5373
Doell Ron Signs - Fawn Ridge Rd. 518-523-1791
Ellen's 1/2 Pint Farm - 85 Tucker Hill Rd. 802-649-5420
Elwood Turner Co. - Wooden trains, airplanes,Woodkins, tops, unit blocks, Baby rattles, building toys, for all creative girls & boys
Fabrictown - Lyndonville, VT 05851, 802-626-9367
Fantastic Planet - Comic books. Science fiction, mysteries and fantasy. Collectible card games, role playing and adventure games, anime, chess, and collectors supplies. 24 Oak Street Plattsburgh NY 12901 518-563-2946
Fine Threads - a lace studio dedicated to preserving the art of making lace by hand.
Fired-up-Tobacco Shop - 3 Sterling Hill Road South Barre VT 05670 802-479-0438
Galaktica Glass Works - glass work
Graffic Wax - Gourmet, All Natural Aromatherapy and Pure Beeswax Candles 877 434-8883
Green Mountain Ceramics Supplies & Gifts - 1063 Jericho Rd, Richmond, VT 05477, 802-434-3973
Green Mountain Foam Products - Underhill, VT 05489, 802-899-4668
Hemp Nepal - The Hemp Guitar Strap from Nepal! Thick, strong Himalayan Hemp, hand-crafted in Kathmandu by 35 Nepalese and Tibetan workers - NO child labor. Now in 2 sizes. 5' by 3", and 5' by 2".
Hexits - Hexits are the foundation of the board. They are three dimensional, six sided interlocking shapes that stack and connect. Hexits are the modular unit that you use to "Build the Board".
High Peaks Photo - 1 Hilton Plaza, Main Street, Lake Placid NY 12946 518-523-9399
Holiday Greenware - Route 14, South Barre VT 05670, (802)476-3836
I Dare 2 Enterprises - Now brings The Ergonomic Guitar Strap to the world of guitar players.
Ivory Moon's Wiccan Cauldron - Wiccan Goddess Occult Store/ Hand~Crafted Ritual Wear & Cloaks
Jo-Ann Fabrics & Crafts - 53 Consumer Sqaure Plattsburgh NY 12901 518-561-7762
Just Bead It - 4 Hilton Plz 518-523-0064
Kaleidoscope Yarns - One of the most unique vermont yarn shops and online stores that sells clothing knitting kits, patterns, needles and cotton, wool, blends and novelty yarn. Knitting classes for all levels also offered
Kate Mountain Pottery & Company - Your complete satisfaction is our top priority.
Kozy Acre Farm & Wreaths - Balsam Fir Christmas wreaths hand tied fresh from the Northeast Kingdom of Vermont.
Lacocoon - Maine Coon cats. National and Regional award winning lines.
Legends Action Figures - Legends specializes in action figures collecting. We carry a wide selection of action figures like: Star Wars, McFarlane Toys, G.I.Joe & more...
Maple Landmark Woodcraft - We are crafters of fine wooden toys, games, and gifts. All are made right here in Vermont, mostly using native hardwoods.
Martin's Coins and Jewerly - 1 Steele, Burlington, VT 05401, 802-658-2646
Mesa International - 131 Battery Street 802-652-0800
Metro Zoo - 155 Dorset Street 802-864-6653
Mike's Hobbies & Raceways - 162 North Main Street Rutland VT 05701 802-775-0059
Mobilia - Founded in 1993 by Eric H. Killorin, Mobilia Corp. Mobilia.com was re-launched in the fall of 2000 to add a new and expanded online superstore offering the broadest selection of automotive diecast .
Needle & Thread Creations - 125 Carbide St Plattsburgh NY 12901 518-562-8148
Neighborhood Woodworking - 29 Home Avenue
North Country Taxidermy - Main st. 518-576-4318
North Country Wood Works - 4 Bear Cub Rd 518-523-4531
Northeast Fiber Arts Center - Vermont's finest selection of hand-knitting yarns plus patterns, books, needles, accessories and classes. Also, weaving, spinning, felting and dyeing supplies, equipment and classes.
Norwood Hobby Shop - 2 S. Main 315-353-6621
Norwwod Hobby Shop - 2 South Main Street Norwood NY 315-353-6621
Old Vermonter Wood Products - Route 100, Waterbury Center VT 05677, (802)244-4149
Once Upon a Time Toys - selling Unique and Hard to Find Toys from Around the World.
P & G Ceramics - 249 Rte 374
Paper Circus - 44 Spear Rd 518-963-4582
Pappy's Hobby Shop - 62 N. Main St, Saint Albans, VT 05478, 802-527-2010
Peggy Potter Bowls - Each bowl is meticulously hand-craftedfrom Vermont hard maple and sealed with a food-safe finish.
Personality Plus - 34 Route 4 E, Mendon, Vt , 802-773-9377
Pillows N Things - This is a family run business located in Keeseville, NY. Pillows, crafts, and other handmade items.
Print's and Patches Quilt Shop - Print's and Patches, Stowe, Vermont's Quilt Shop. Here you can browse through beautiful quilts and pillows hand-crafted right here in Vermont. We are located in downtown Stowe.
Puro's Coins & Jewelry - 213 Main Ludlow, VT 05149, 802-228-4691
Queen City Coins - 1174 Williston Rd, S. Burlington, VT 05401, 802-864-7840
Quilter's Courtyard - 4 Market St, S. Burlington, VT 05401, 802-863-4656
Quilts by Elaine - Quilts by Elaine specializes in the age-old art of hand quilting, a rarity in this world of mass-production.
R & L Archery - 131 South Main St, Barre VT 05641, (800)269-9151
R. M. Gasperetti - Unlike mass produced and limited production furniture, my pieces are one of a kind, made precisely to suit my clients' needs.
Race Place - For Race Fans Only
Rags and Riches Ltd - 1717 Williston Rd, S. Burlington, VT 05401, 802-862-3288
Rick Day Signs - Springfield Rd. 518-946-7618
Rubber Bubbles Balloon & Party Supply Co - Barre-Montpelier Rd, Barre VT 05641 802-476-6011
Rubber Stamps of America - Order address stamps and custom design stamps over the internet!
Rutland Baseball Card Inc - 71 Wales Street 802-775-6212
Smith Taxidermists - 108 Lake Flower Ave. 518-891-6289
Stan's Sports Shop - Stan's Sports Stop carries a full line of Softball, Baseball, Basketball and Hockey equipment, including cleats and skates. Our large inventory makes Stan's your one stop sporting goods store.
Star Shadow Glass - 21 Swamp Rd. 518-358-2543
Stowe Craft Gallery & Interior Design - Contemporary American craft designer jewelry & clothing, furniture, lighting, hardware.
Sweet Cecily - Main St. 802-388-3353
The Adirondack Woodturner - 169 Turner Road Morrisonville NY 518-643-8427
The Blue Plate Ceramic Cafe - 119 College Street 802-658-0102
The Burning Leaf Tobacco Shoppe - 18 Brinkerhoff St. 518-562-3124
The Clayground - 150 Dorset, S. Burlington, VT 05401, 802-864-2529
The Ornamental Soap Company - We hand make all of our soap using the finest all-natural tropical nut oils and olive oil.
The Painting Place - 100 Mountain Rd, Stowe VT 05672, (802)253-7753
The Wood'N Glass Shop - 61 Champlain St.
Thistle Hill Pottery - We make handmade functional stoneware serving pieces, dinnerware, vases, lamps and more.
Tonys Train Xchange - Largest US dealer of railroad modeling equipment.
Unlimited Images - 65 Center Street Rutland VT 05701 802-747-0505
Valley's Stamp & Coin Shop - Shelburne Village Shopping Pk Shelburne VT 05482 802-985-8762
Vermont Ceramic Supply - West Street 802-775-4540
Vermont Clay Studio - The studio has been Vermont's premier place to go for classes and workshops in the ceramic arts.
Vermont Craft Workers, Inc. - Featuring Traditional, Contemporary & Country Crafts.
Vermont Craftworkers Inc - PO Box 8139 802-878-4786
Vermont Hand Crafters Inc - 233 Swanton Road 800-373-5429
Vermont Natural Stoneworks - PO Box 275
Vermont Quilt Festival - NEW ENGLAND'S OLDEST AND LARGEST ANNUAL QUILT EVENT.
Vincent's Drug & Variety - South Main St, Waterbury VT 05676, (800)850-8458
Waitsfield Pottery - Here we make some of the finest quality fuctional stoneware available anywhere.
Way Out Wax - Makers of the highest quality candles, made from the purest ingredients using eco-friendly processes.
Wire Art - Wire Art creates opportunities to have fun with colorful wire making jewelry, sculpture, and crafts or anything else you can imagine.
Wooden Rooster Signs - Hand carved residential and commercial wooden signs
Wooden Toys Signs Carvings - Handmade wooden toys, signs and carvings.
Yankee Pride - Champlain Mill, Winooski, VT 05404, 802-655-0500