Blue Mountain Outfitters is recognized as a leader in it dedications to preserving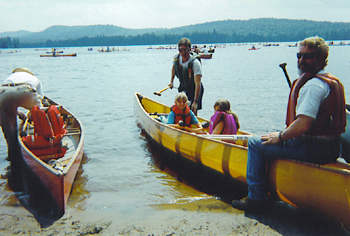 the natural resources of this great forest preserve and is carried over in to our mission to serve its customers.
Blue Mountain Outfitters has been offering outdoor services and quality equipment and supplies for individual, families and groups throughout the Adirondacks for over 25 years. Blue Mountain Outfitters continues to carry on the family traditions, dating back to 1815 when founder Ernie LaPrairie's great great grandfather established some of the first hunting and fishing camps in the Adirondacks serving visitors who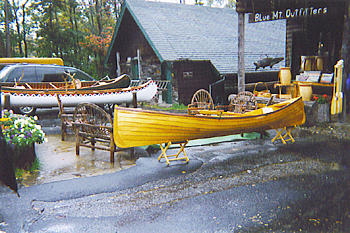 traveled on train and stage coach before their final destination of LaPrairie's hunting and fishing camps. When Blue Mountain Outfitters opened their doors it was the first retail outdoor store in the Adirondacks.
Blue Mountain Outfitters continues to carry on the traditions of providing knowledgeable and skilled guides and services with quality equipment, whether it be a one day fly fishing trip or a multi day trip on the water or in the woods. Blue Mountain Outfitters continues to be recognized as a leader in the retail and outdoor field. Blue Mountain Outfitters has guided, instructed and worked with individuals and groups throughout the Adirondacks, Yukon Territories and British Columbia, Canada. The Smithsonian Institute, National Geographic, Bill Moyer Productions, Public Television, Americorp and numerous outdoor writers have sought out our services.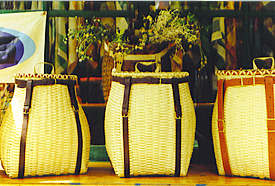 Blue Mountain Outfitters is a full service outfitter. Our fly fishing and spin fishing section includes JP Ross, Cortland, accessories, rods, equipment, over 300 varieties of flies and fly fishing instruction. Fly fishing instruction and guiding are available upon request. Fly fish Adirondack rivers, ponds and streams with our staff. Guided canoe camping trips are planned individually. If you want a guided canoe trip to cover several days, photograph wildlife or to fish remote waters, our licensed guides will assist planning your specific needs.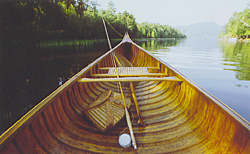 In addition to offering a wide selection of canoes, kayaks and guideboats for sale we also rent canoes, kayaks and guideboats by the hour, day or multi day rentals. Launch right from our lakeside location.
Our shuttle service will transport your vehicle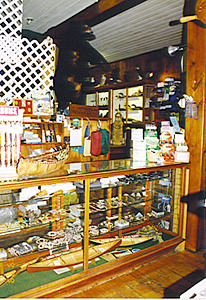 and canoes to put ins or take outs.
Our shop offers well known and trusted names:

Wenonah, Swift Canoes & Kayaks, Adirondack Guide Boat, Necky Kayaks, Old Town, Merrell, Sierra Designs, Kelty Packs, Mitchell and Grey Owl, Crazy Creek, plus outdoor clothing, maps, bait, books, eye wear, knives and a fine selection of antler, coyote, red and silver fox, raccoon and other furs.

Our location also offers many crafts from hand pounded black ash Adirondack pack baskets, jewelry, balsam and clay. Fine hand carved wood loons to hand carved miniature canoes plus much more.